Frequently Asked Questions
What is VIP Baloot?
VIP Baloot is a social platform for the most popular card game in MENA – Baloot. Registered users can play and socialize with friends, progress in the game, climb the leaderboards, win prizes and much more. VIP Baloot can be played on the website www.vipbaloot.com, Facebook and on mobile devices. All rights on the platform content and the game are reserved and are a property of Tamatem.
How do I enter the site?
After the site loads, you will be required to enter as a guest, or sign up. Registration can be done in three ways:
Login with Facebook:
For faster registration and progress saving between different platforms, use your Facebook account. Your avatar and username will be transferred automatically, allowing you to change them later. You will have access to the full functionality of the site and you will be able to play with your Facebook friends.
Log in with Email:
Use this method if you signed up to VIP Baloot. Choose "Login" from the welcome screen, and then select the "Enter" button. There, use your credentials to log in.
Enter as guest:
Use this method, to visit the site before you register. As a guest, you will have limited access to the site. You get a small amount of starting chips, you can't play against real players, only with bots. You won't be included in leaderboards, won't be able to purchase items from the store, view user profiles, nor socialize.
Why should I sign up?
Sign up so that you can use the full functionality of the site, as well as the game! You will receive chip bonuses, you will have access to more features, make new friends and much more. Signing up is completely free. You will receive:
Unique username
You will be able to upload your own avatar
Bonus in chips
Play with your friends
You will be eligible for leaderboards
Chip wallet and access to our store
Why should I activate my e-mail?
E-mail activation will allow you to complete your profile and win bonus chips. If you forget your password, you can use that e-mail to recover it. Don't miss out on any news regarding your favorite game!
How do I play?
Choose a game room from the lobby, depending on your playstyle. You will be queued in our matchmaking system. When we find three additional players, we will send you a game invitation. Leaving games is punishable!
What is a VIP status and why should I purchase it?

The VIP status makes a user special, by granting several bonuses:
VIP logo on the avatar
Join special VIP only rooms
Play with friends and other VIP users
Create topics in the global feed
View other user's galleries
Send messages to users who are not yet in your friend list
What are the rules of the game?
Do I lose points if I leave a game in progress?
No, but you lose the game, the bet and are suspended from joining another game for a period of time (the duration of the punishment is longer after each game left). Leaving a game in progress will also affect your reputation among other players.
How can I invite a friend to play with me?
If you own a VIP status, you can create your own game and invite your friends to play with you. To create a game, click on "Play with friends" and select 3 other friends to invite, once you have chosen the room. If you are not a VIP player, you can only accept an invitation to join a game.
How can I find a specific user?
From the side menu of VIP Baloot you can choose Search. This functionality allows you to search by username.
I did not receive any chips today! Why?
To get bonus chips, you must play at least one game after receiving your last bonus.
When does the game start?
When all 4 players are found, each of them will receive an invitation to join. When all 4 players join the game, bets will be taken and the game will begin. Once the game starts, none of the participants is allowed to quit it.
My game crashed, what should I do?
Use the Bug Report system (the bug icon on the navigation bar), to describe your issue and send it to an administrator. You can also make a screenshot and send it to support@vipbaloot.com. Please, when doing so, describe the problem in a few lines. For a behavior related issues or payment problems, contact a game administrator.
I did not receive the purchased chips/VIP subscription from the store. What should I do?
Depending on the payment method used, the treatment of the transaction could take more time. If you haven't received your chips/VIP in 20 minutes, contact an administrator (the administrators have a "crown" on their avatars) or send a message to support@vipbaloot.com.
I was kicked out of a game. Why?
The most likely scenario is that you went inactive during the game. When your turn timer runs out and you haven't played a card, you will be replaced by a bot. You will receive a message pop-up, stating that you are inactive. You can return to the game in a period of 180 seconds, by selecting the "Return" button. If you don't return to the game when 180 seconds expire, you will automatically be returned to the lobby and will be suspended from playing for a period of time.
The game lags, what should I do?
First of all, check your internet connection. You can also go to the Settings on the side menu and modify the "Low-quality Graphics" and "Software rendering". If the problem persists, contact a game administrator.
The game crashed and I lost my chips! Can you restore my chips?
If the interruption is due to a server or other technical issues, your chips will be restored automatically, and you will be informed with a system message. If the chips are not returned, this means that the problem is due to misfunctions in your network (slow connection, inactivity, tab closure, etc.). In such cases, no chips are returned.
What does INACTIVE mean?
Your turn time has expired before you could play any cards.
I want to play VIP Baloot on my mobile device. Where can I find the app?
VIP Baloot is available for free download for Android, iOS and Windows devices. Get VIP Baloot from App Store, Google Play and Windows Store.
What are chips?
Chips are a virtual currency in VIP Baloot. They are used to purchase items from the store, send gifts and join game rooms. Chips can be purchased in our store, using one of the payment methods that our site supports. In addition, they can be earned from games. Every registered user receives free chip bonuses every day.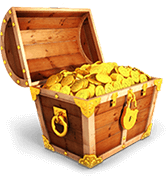 What can I do in the STORE?
In order to use the store, you need to be a registered user. In the store, you can purchase items, gifts, VIP status and chip bundles.
How do I send gifts?
Find the user you wish to send a gift to. You can browse users in the leaderboards, in the game, in the lobby, or your friend list. Open the user's profile and choose "Send Gift". Sending a gift requires chips.
How and why do I LIKE a user?
When you play VIP Baloot, you form impressions of other users. If you like how they play, if you find them cool and enjoy playing with them, like them! Click on a user's avatar to open their profile and choose "Like". The user will receive a notification and might decide to like you back. The users with most likes will enter the leaderboards.
For more questions and information, write us at: support@vipbaloot.com